De Soto Chamber gets city aid to plan Riverfest event opening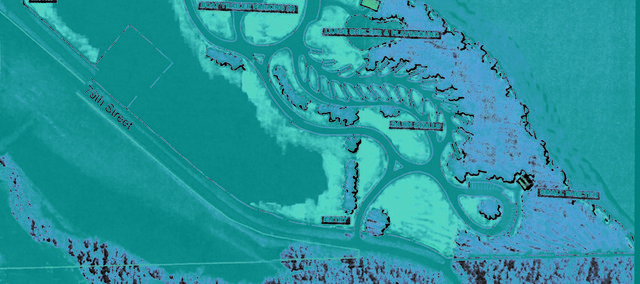 The De Soto Chamber of Commerce is expecting the event it is sponsoring to open De Soto Riverfest Park to be a success, enough so that they would like the city's help in planning for it.
De Soto Chamber of Commerce executive director Sara Ritter asked the De Soto City Council for $5,000 to hire an event planner. The professional would make sure all the bases were covered for the Chamber's Blues and Barbecue Festival that will be Oct. 3 and 4 at the new park on 79th Street in the West Bottoms.
The event will combine the Chamber's successful blues festival with the barbecue contest the chamber took over from Darrell Zimmerman.
Ritter said the city and organizations planning subsequent events would benefit from the event planner's suggestions.
Council members approved the request, which will be paid for from money collect from the city's transient guest tax. But Councilman Tim Maniez proposed the Chamber repay the city should if it made a windfall from the event.
Ritter said she didn't think the Chamber board would object to that request.
Later in the meeting, the topic came back to Riverfest Park with a debate whether alcohol should be allowed at the new park. Current city policy bans the use of alcoholic beverages on all city property.
The ban would have to be lifted for the blues and barbecue event to be a success, Councilman Ted Morse said.
Council members Tim Maniez and Mitra Templin were concerned because past city council's refused a De Soto Cinco de Mayo Committee request to serve beer at the event when it was at the Community Center. Some could see prejudice in that earlier decision should the council allow alcohol at the chamber event.
Mayor Dave Anderson said he saw the change as a matter of where not who, saying he had no problem with the serving of alcoholic beverages at outdoor events.
It was agreed city staff would review the alcohol policies of Parkville, Mo., which as a riverfront park, and other locations.
More like this story