Fireworks go on sale Sunday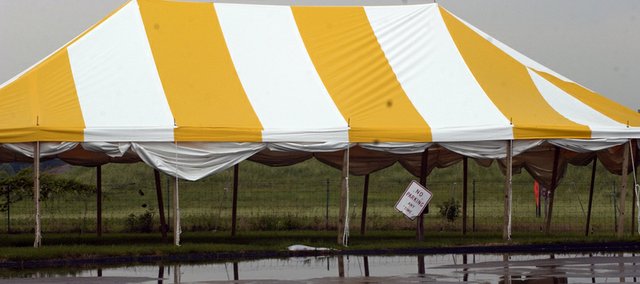 Fireworks stands in De Soto will open Sunday marking the third year since the De Soto City Council lifted the fireworks ban.
Although as many as six fireworks stands are allowed in De Soto, according to the city ordinance, only three groups will sell the devices this year.
The De Soto High School football team will have a stand at 34105 Commerce Drive in front of Gulley's Carpet, the youth group at Faith Builders International will have a stand at 9180 Lexington Ave. in the parking lot of the strip mall and the De Soto VFW Post 6654, will have a stand at its post, 33725 W. 84th St.
Last year, the De Soto football team, the De Soto Rotary Club, De Soto VFW Post and De Soto Youth Ministries made about $17,000 in profits from the four stands open in the city July 1-4.
At its meeting Thursday, the De Soto City Council approved an ordinance moving up the deadline to apply for a fireworks stand next year.
City attorney Patrick Reavey said the deadline to request a permit for the following year is now the second Friday in July and the De Soto City Council, if necessary, will draw names of those eligible to receive a permit at its second meeting in July.
The deadline was the second Friday in May for this year's firework stand permits, which caused concern for some organizations seeking permits because they didn't know until June if they would be allowed to sell, Reavey said.
"The problem these people were having is that they order fireworks well in advance of June 1," he said. "There was a chance that they maybe purchased these fireworks and would not be selected to sell them."
Other than the change to the permit application deadline, all other fireworks rules remain the same, building codes inspector Steve Chick said.
"You are not allowed to throw, place, ignite or discharge on public property, including sidewalks, streets and alleys," he said.
And while many cities ban fireworks citing safety concerns, since De Soto lifted its ban fire chief Kevin Ritter hasn't had any major incidences reported.
"I think we have been very fortunate and people have made some good judgments," he said.
For those wanting to sit back and watch fireworks rather than light them, the De Soto fireworks show will begin at 9:45 p.m. July 4 at the De Soto High School Stadium. The city spent about $8,000 on fireworks this year, city clerk Lana McPherson said.
"It's a little bit less than last year's show since it was the sesquicentennial, but it will still be a really good show," she said.
More like this story