Gas prices won't affect sheriff's patrols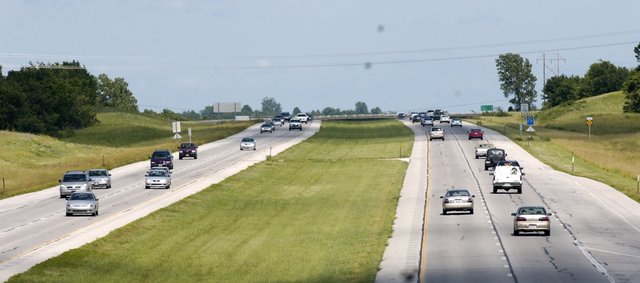 Fueling his car Friday at De Soto's Meiners Market, Dylan Burford shook the hose in an attempt to get the most for his money before he started p.
Working during his summer break from De Soto High School barely paid for his gas, Burford said. To save, he has been driving a bit less and slower, he said.
"I'm driving about 5 mph slower," he said.
At a nearby pump, Lara Francisco of Lawrence flashed the readout by $46 as she filled a van. She was carpooling with other Lawrence families on 320-mile roundtrip to a Missouri baseball tournament.
The carpool, she said, was her concession to gasoline prices closing in on $4 a gallon, Francisco said. She was normally a fast driver and wouldn't be slowing down, she said.
Johnson County Sheriff's Deputy Ed Pileski said he thought many but not all were driving slower to conserve gas.
"The general population is driving a bit slower," he said. "But speeders are still speeding.
"I have no trouble writing five to eight tickets a day. That hasn't changed."
His boss, Johnson County Sheriff Frank Denning, said it would be a blessing if higher gas prices slowed down traffic on the Kansas Highway 10 fast track.
During the oil embargo of the 1970s, he had to turn off his vehicle one hour during his patrol shift and some patrol cars stayed in the garage, Denning said. But the current issue is skyrocketing prices and not a shortage of gas, and the sheriff said he would not cut back on patrols.
"I think cutting back on patrol would be an open invitation to the criminal element," he said. "We'll cut back in other places first."