Local banks pitch in to purchase second rescue boat for De Soto Fire Department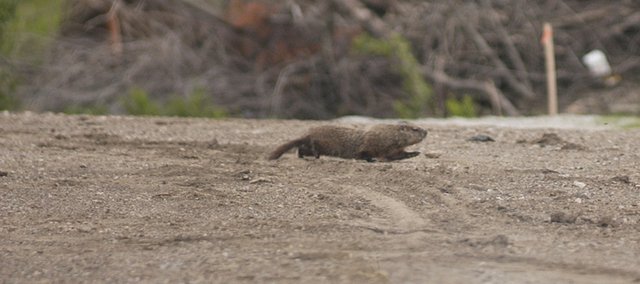 Having received approval from the De Soto City Council to purchase a water rescue boat, the De Soto Fire Department can bank on purchasing a $2,000 backup boat.
"Most of the departments in the area have backup boats," De Soto Fire Chief Kevin Ritter said. "It will allow us to get another boat in the water during searches and rescue, but most importantly it gives us a secondary boat for safety if something should happen with our other boat."
Ritter said he found a $2,000 boat in Eudora with a 40 horsepower jet motor during his research that lead to his recommendation to the council that his department purchase the Go Devil craft. But instead of going to the council for the money for the second boat, he went to Dave Moore of De Soto Team Bank, president of the De Soto Chamber of Commerce.
That was the right choice. Moore said he was a firefighter in Ottawa after graduating from college and his brother is a firefighter in Olathe and on the water rescue team.
"I knew something about water rescue and how they operate," Moore said. "I knew to have an effective team, you have to have a second boat."
As an advocate of the new De Soto Riverfest Park, Moore said he also wanted the city to provide as safe an environment as possible at the new park. The boats would probably be at site during the chamber's blues festival and barbecue contest Oct. 11 and 12 and other big events, he said.
Moore said he and De Soto Pizza Hut manager Steve Scheibler agreed raising the $2,500 for the boat and equipment was possible.
For his part, Moore started calling other banks, and soon had the money for the boat.
"They all stepped up," he said. "All those guys, the first words out of their mouths was, 'Sure, we need to make it happen.'"
Team Bank, Great American Bank and FCB Bank of De Soto all contributed $500. Country Club Bank of Shawnee contributed $250, which Charley Vogt of that bank personally matched. Gardner National Bank donated $100.
In addition, a donation box Scheibler placed in Pizza Hut netted $80.
More like this story