De Soto board agrees to bond package
Voters to be asked to approve up to $72 million in improvements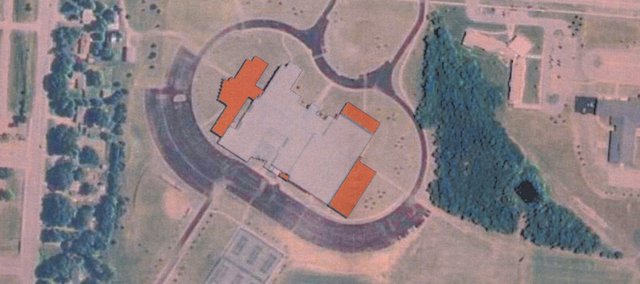 The De Soto USD 232 Board of Education voted Monday to place a bond issue not to exceed $72 million before voters in November.
And although it wasn't the unanimous vote board members said they wanted, Randy Johnson, the only board member voting no, said he wouldn't actively campaign against the bond package as he did in the district's failed bonds of November 2006 and September 2007.
"I will not put 'Vote No' signs up on my properties," he said. "There are absolutely items that I know we need, and I understand the board feeling like we need a 7-0 consensus. I just don't think that it's just me getting the bond voted down. If it is, people are putting too much stock in Randy Johnson, lawn care guy. I'm just a guy.
"It is my hope that my no vote doesn't sway voters. Everybody vote your conscience when you walk into the voting booth."
Per the proposal, Mill Valley High School will be expanded to 1,400 students, De Soto High School will be expanded to 1,000 students and a seventh elementary school with a capacity of 600 students will be built on land the district owns at 55th Street and Belmont Drive in Shawnee. Hollis and Miller Architects, the company who drew up the plans for the projects, estimated the total cost for all projects would be $71.5 million at a board meeting last month. The board's vote Monday included that the projects that will be put on the Nov. 4 general election not exceed $72 million.
The board also agreed the district's capital outlay fund would be used to pay for other needed projects. Those include a $2 million expansion to Starside Elementary School in De Soto and a $1.5 million expansion to Clear Creek Elementary School in Shawnee.
Superintendent Sharon Zoellner estimated that a $72 million bond issue would mean a property tax increase of about 7.2 mills. The estimated total tax increase for a $100,000 home would be $82.77.