Leon Coker dies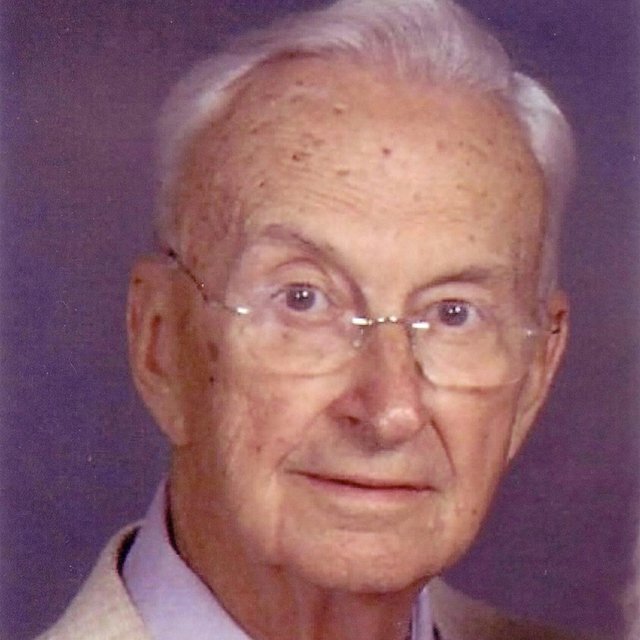 Longtime De Soto businessman and civic leader, James "Leon" Coker, 90, died Thursday.
Services will be at 10 a.m. Wednesday at De Soto United Methodist Church, 8760 Kill Creek Road. Burial will be in De Soto Cemetery.
Mr. Coker died Thursday, July 24, 2008, at his home.
He was born July 30, 1917, in De Soto, son of Louis Wesley and Stella Louise Gay Coker. He was a lifelong area resident. He graduated in 1936 from De Soto High School.
Mr. Coker served in the Army Air Corp as a staff sergeant during World War II. He served in the Air Force Reserves from 1948 to 1952.He married Myrtle Evelyn Rowe Jan. 29, 1947, in Olathe. She survives, of the home.
Mr. Coker was a third-generation owner of the Coker Brothers Grocery. He retired in 1981.He was active in the De Soto United Methodist Church, a lifetime member of De Soto VFW, De Soto Chamber of Commerce, Sunflower R.A.B. Board, De Soto Economic Enhancement Committee, Monticello Historical Society and a Johnson County Democratic Committeeman for many years. He was an active volunteer for the city of De Soto donating land and helping to build the De Soto Jo Co Library. He was also instrumental in building De Soto's first swimming pool.
He was preceded in death by his parents and a brother, Lloyd. Survivors include his wife, three sons, James and wife Andrea Tatkon-Coker, Mason City, Iowa, Steve, De Soto, and Roy and wife Dodie Coker, Lawrence; a daughter, Mary and husband Kurt Guntert, De Soto; two sisters-in-law, Doris Haselwanter, San Juan Capistrano, Calif., and Bertha Brashears, Greenville, Texas; 11 grandchildren; three great-grandchildren; and many nieces and nephews. Friends may call from 5 p.m. to 9 p.m. Tuesday at the church.
The family suggests memorials to the Coker Memorial Community Fund, sent in care of Bruce Funeral Home, P.O. Box 192, Gardner.