De Soto's collective 2009 mill levy to increase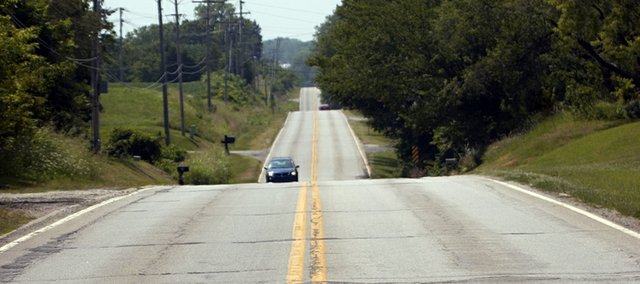 As taxing jurisdictions in De Soto publish their budgets for the coming year, it appears most taxpayers in the city will see a total mill levy increase of from 1.5 to 2.6 mills.
De Soto City Council, De Soto USD 232 Board of Education, Johnson County Fire District No. 3 and Johnson County Commission have all published budgets in the past few weeks, although none of the budgets have been approved. That will happen with public hearings in the coming weeks.
Governing bodies can reduce the expenditures amounts in published budgets but cannot increase those amounts without republication. Finally, although publication fixes maximum dollars amounts, mill levies remain an estimate until the county makes final assessment numbers in September.
A mill is equal to $1 for every $1,000 in assessed valuation.
The city of De Soto published a budget this week in The De Soto Explorer that would increase the mill levy from 27.177 to 27.276 on that part of the city served by the De Soto Fire Department and from 17.044 to 17.110 in those parts of the city served by Johnson County Fire District No. 3.
The big capital project in the city's $8.8 million proposed budget is the planned resurfacing of 83rd Street from Kill Creek Road east to the city limits. The Johnson County Assisted Road Program is to pay $417,000 of the project's estimated $821,000 cost. Present economic conditions and a loss of expected revenue from development fees and sales tax did force the postponement of the downtown streetscape project.
The USD 232 Board of Education approved a 2008-09 budget Monday that would raise the mill levy to 74.018 mills, which is a 2.5 mill increase from the 2007-08 mill levy of 71.463 (see related story).
The mill levy for the fire district would decrease from 9.494 this year to 8.359 in 2009, said the fire district's operation manager Mark Billquist.
Kent Dvorak of the fire board said the board was considering buying a new response vehicle should the numbers look good.
In recent budget deliberations, Johnson County Commissioners published a proposed $738.2 million budget that would maintain the county's mill levy at 23.242 mills. The county budget sets aside $15.4 million for county assisted road program - which includes - $2.3 million for the bridge, road and culvert program, $11.7 for stormwater management improvements and $1 million for the Johnson County Parks and Recreation District's Okun Fieldhouse expansion and another $4.2 million for land expansion.
The mill levy in Johnson County Community College's published 2008-09 year will remain unchanged from the 2007-08 rate of 8.749.
One last local mill levy that shows up on De Soto tax statements is that of the De Soto Cemetery District. Cemetery Board President Chuck Lawhead said the board had not yet completed it 2009 budget but said it was always minimal and didn't expect much of a change from the 2008 mill levy of .284 mills. Board members wanted to do more work on the main road that was chip sealed this year, he said.