Southern fringe land-use update to begin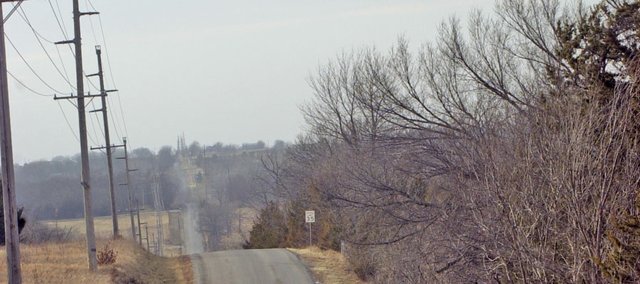 In the 16 years Janna and Phil Holden have lived on 95th Street east of Lexington Avenue, they have seen two new homes built in their immediate neighborhood and one disappear.
"We really haven't seen much change," Janna said. "Our little pocket hasn't changed very much."
But she knows change is coming, foreshadowed by the now nearly ceaseless roar of traffic on Kansas Highway 10 a half mile to the north. The Holdens also are aware the city is looking to revisit the future land use maps of their neighborhood and the city's entire southeastern fringe south of the freeway. It is, Janna said, "unsettling."
"There is a concern due to the fact we really don't know what is going to happen," she said. "Anytime homeowners buy and design a home, they go in with the idea this is the way it's going to be. Anything that changes that is disturbing."
The future land use planning is being done, in part, to give property owners in the area being studied added security about what the future holds, De Soto city planner Linda Bohnsack said.
The process is not about immediate annexation but is meant to be prepared when growth starts in the area, Bohnsack said.
Letters were sent out Monday to 155 home and property owners in southern De Soto informing them of the city land-use update.
The process is modeled from one used two years ago to update land use maps for the area west of Lexington Avenue to Evening Star Road.
The current update started in November with a joint meeting of the De Soto City Council and Planning Commission to discuss what members of both bodies envision for the 95th Street Corridor. A second meeting slated of 6 p.m. Thursday is to prepare members of both bodies on the update process and its goals, Bohnsack said.
The schedule for the update process, which includes two public comment workshops, also will be discussed Thursday.
The letters sent Monday invited property owners in the area to stakeholders meeting from 7 to 8 p.m. Feb. 13.
On display at the meeting would be 13 maps of the area showing everything from its current land use plan to flood plain elevations, Bohnsack said. City staff would also be on hand to discuss such topics as infrastructure.
The update starts as the city council has identified enhancing the development potential of the 95th corridor and two intersections on the street at Lexington and Kill Creek as possible economic initiatives.
Former city councilwoman and 95th Street resident Linda Zindler said the council should listen to what residents have to say in the update process as it moves ahead with any economic development initiative in the area. The key would be to use the comprehensive planning process to help ensure quality development for area.
More like this story