Proposed teen driver's license changes unpopular with young De Soto drivers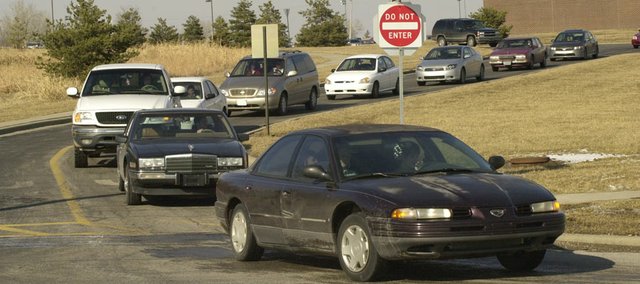 Celebrating a 16th birthday may no longer mean complete vehicular freedom if a bill passes through Kansas Legislature.
The bill would increase the driving age from 14 to 15 for a learner's permit and from 15 to 16 for a restricted license. An unrestricted license wouldn't be available until six months after turning 16, instead of at that age. The bill also bans drivers under age 18 from using wireless devices and limits when teens can drive unsupervised. Teens also wouldn't be able to drive more than one passenger under the age of 21 except for immediate family members.
The bill, which originally was proposed last year, has been assigned to a House subcommittee for further study.
De Soto High School junior Kelsey Johnson drives to and from school every day. She said while the driving age wouldn't affect her, she was concerned about the bill.
"The only thing that would affect me was the cell phone," she said. "I would not be happy at all. I just don't see it happening."
Sophomore Mandy Miller said she didn't want the bill to pass because of its limits on driving other teens.
"I think the driving around thing would stink because then Kelsey wouldn't be able to take me from school or home," she said.
Supporters believe the bill would reduce accidents among young drivers, but House Transportation Committee members were skeptical. That led Chairman Gary Hayzlett to appoint a five-member subcommittee.
More like this story