New leadership steps up for festival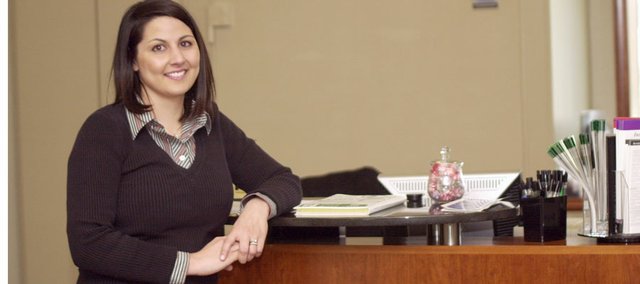 Having grown up in Sedalia, Mo., Raheema Sampson knows the community value of large festivals.
And although the annual De Soto Days Festival's importance to De Soto doesn't approach that of the Missouri State Fair's to Sedalia, Sampson, a vice president at De Soto FCB Bank, didn't want the three-day celebration so important to the local economy to disappear.
"That's the biggest thing - bringing people into the community and helping out our local businesses," she said. "That should be our biggest goal."
Sampson volunteered to take over the festival committee's reins when longtime chairman Max Atwell announced he was stepping down.
"When I heard Max didn't want to do that anymore, I decided I would step up to the plate so the festival wouldn't go away," she said. "We need to keep the tradition going."
Sampson's leadership has won the approval of longtime committee member Kathy Ross, who said they were impressed with her enthusiasm and organizational skills. Ross, who will remain in charge of food vendors for the committee, said Sampson would provide the festival with fresh ideas and renewed energy.
There may be new approaches in the future, but Sampson said she would stick to the tried and true in 2008.
"I think this year we'll keep things basically the same and then try to mix things up next year," she said. "We need to know what's right for the city and the festival and not come in gung ho."
Sampson acknowledged the implication in that statement that she, like her predecessor, would be chair the committee for more than one year.
"I just want to give back because I know how important this is to myself and the bank," she said.
If that is the case, Sampson will be charged with organizing the 2009 festival in the city's new riverfront park. Although property in West Bottoms is being cleared for the first phase of the park's construction, the city has indicated it won't be ready for the 2008 festival, Sampson said.
Festival planning meetings will start in about a month, Sampson said. As always, there is a need for volunteers. Those wishing to do so can call Sampson at (913) 583-3222.