Johnson County Sheriff's Office releases photos of liquor store robber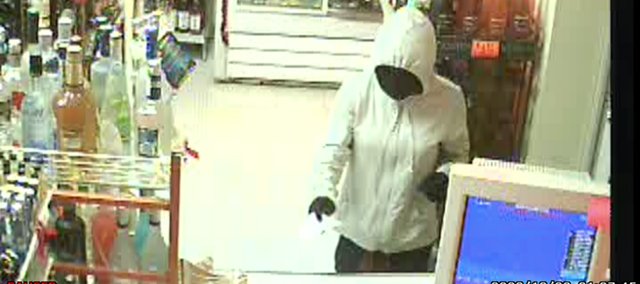 The Johnson County Sheriff's Office has released surveillance photos of a suspect in the robbery of Mike's Liquor Store, 9160 Lexington Ave.
The robbery took place Wednesday night and witnesses said they saw a person wearing a grey hoodie sweatshirt, black gloves and a black ski mask who passed the clerk a note demanding money.
The clerk gave the suspect an undiclosed amount of money. No one was injured druing the robbery.
The suspect, whose gender hasn't been identified, was described as being small in stature — about 5-foot-5-inches tall and weighing about 100 pounds.
Anyone with information about the incident should call the Johnson County Sheriff's Office at 913-791-5560 or the TIPS Hotline at 816-474-TIPS (8477).
More like this story