Beer to be sold at De Soto Days Festival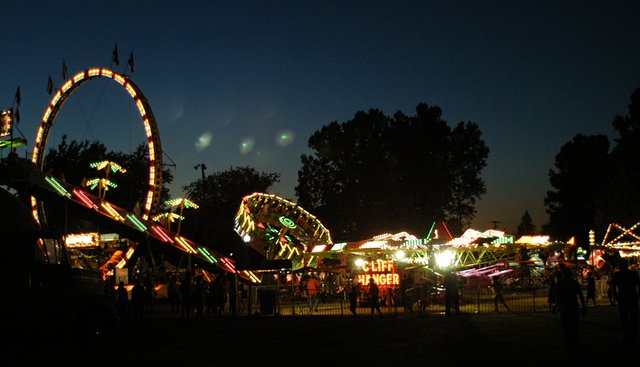 The last De Soto Days at Miller Park will be the first to sell beer at the park.
The De Soto City Council approved Thursday an application from De Soto VFW Post 6654 to have a beer garden at the festival.
Post Commander Drew Culbertson said the post was making the request to raise money to help with the memorial being built in front of the post, the façade improvements to the enlarged post and to continue its programs in difficult economic times.
Only 3.2 percent beer would be sold, and glass containers would be forbidden, Culbertson said. The beer garden would be cordoned off with two entry points. The post would provide security system of wristbands and check the identification of all customers, he said.
The beer garden will be set up near where the post had a Bingo tent last year (which would be returning to the festival but separate than the beer garden), Culbertson said.
The post had already received the blessing of the De Soto Days Committee for the application. Kathy Ross, who accompanied Culbertson to the meeting, said the committee agreed to support the request because the post was licensed, had experience with selling alcohol and could provide the manpower to manage the site and provide security, she said.
In June with an eye to the new De Soto Riverfest Park, the De Soto City Council lifted the ban on alcohol at outdoor city venues.
Despite that move, Councilman Ted Morse said he had reservations about the request.
"I'm not really sure this is something I want to do," he said. "I look at Miller Park as more a family park."
Although Councilman Tim Maniez said he wasn't enthusiastic about lifting the ban in parks, the council needed to stay consistent with that decision make to allow the De Soto Chamber of Commerce's to sell beer at its Blues and Barbecue, which will open Riverfest Park Oct. 10 and 11.
"It's discriminating to allow beer for the barbecue but not allow it at De Soto Days," he said.
Councilwoman Mitra Templin said the "who decides" question of which groups would be allowed to vend beer was a concern she raised when lifting the ban was discussed. The festival committee's official support of the post's request suggested a possible answer, she said.
"Whoever is putting on the event, they should make a recommendation," she said.
The council did require the post purchase a temporary cereal malt liquor licensee for the beer garden.
More like this story