Classroom assignments given much thought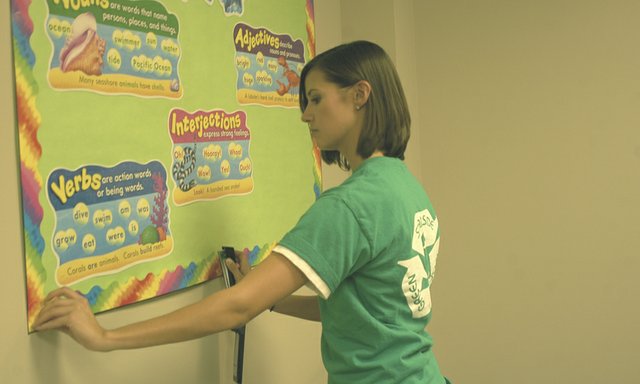 Although Starside Elementary School students won't find out their class assignments until back-to-school night Thursday, Principal Jessica Dain said the process of placing students in classes started last year.
"We ask teachers to sit down with their current lists and actually start the process in the spring," she said.
And placing students in classes is anything but random, Dain said.
"They look at what is going on in the classroom," she said. "It's not something that is just generated on the computer. A lot of time and thought goes into that."
Teachers don't pick the teacher each student will have, they just group the students who work well together, Dain said. Teachers are assigned to the classes later.
One of the first thing students are divided on is gender so that classes can have equal numbers of boys and girls.
"At times that is hard to do because some years we find we are really heavy with boys or really heavy with girls," said Kim Gracy, principal of Horizon Elementary School in Shawnee.
De Soto USD 232 isn't alone in its method of assigning students to classrooms. Shawnee Mission USD 512 practices a similar sorting technique.
Nieman Elementary School fourth-grade teacher Jodi Witt her teaching team was experiencing an imbalance in gender this year, as there are several more boys than girls in fourth grade.
"It's weird," she said. "Sometimes it just works out that way."
Teachers also look at academics when dividing a classroom.
"We try to place kids so everybody doesn't get all the high (achieving) kids or all the middle kids," said Linda Tinsley, principal of Bluejacket-Flint Elementary School in Shawnee.
Next teachers consider which students work well together and which students need to be separated
"They are the professionals in the classroom," Dain said of her teachers. "They know flexible grouping. They know what kids do well together and what kids need to be separated."
Before the class lists are finalized, special education teachers have a look.
"Children who might be working with an I.E.P., meaning they need learning center help and speech assistance, we have to balance those," Tinsley said. "Gifted kids are also dispersed."
Gracy said the specials teachers, including music, physical education and art, also get a look at the lists, as they know the students in a slightly different way than their classroom teachers do.
Finally the lists go on to the principals, who compare special consideration requests from parents to the lists they get from teachers.
"I go through the list and I check it and see if there is anything that I notice because I have the special consideration sheet," Gracy said.
In De Soto, parents may not request a specific teacher for their child, but they may complete a special consideration form if they wish to notify administrators and teachers of their child's particular needs prior to the final class assignments, Gracy said.
Dain, who is in her first year as Starside's principal, said she has not had issues with class assignments yet, but pointed out they will not be posted until back-to-school night, which begins at 6 p.m. Thursday.
"Families come in and they can see who their teacher is and then they can actually go and find where their classroom is," Dain s
More like this story