Home fire displaces family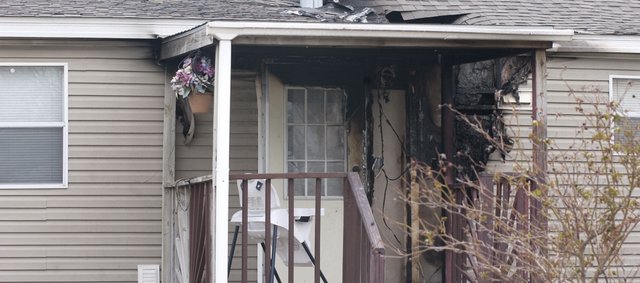 An early morning fire Wednesday in old-town De Soto displaced a family of four.
De Soto Fire Chief Kevin Ritter said the fire department received a 911 call at 4 a.m. reporting a fire in a single-story home in the 8100 block of Kickapoo. The fire was reported by Rachel De La O who lived in the house with her three children, he said.
At the house Wednesday afternoon waiting for an insurance agent so that she could gain entry to see what was she could salvage, De La O said she woke to a sound she thought was first a running facet and then hail on the roof. She discovered the first as she came in the front room of the home she rented from Jose Diaz, she said.
When firefighters arrived at the scene, they found the front of the house and the center of its roof burning, Ritter said. It took about 20 minutes to get the fire under control with the assist of Johnson County Rural Fire District No. 3 and the Lenexa Fire Department, he said.
Ritter said he home was "heavily damaged."
De La O said her children ages 2, 4 and 6 were staying with her family in Olathe. She did not know where she would be staying, she said.