Man killed in rollover identified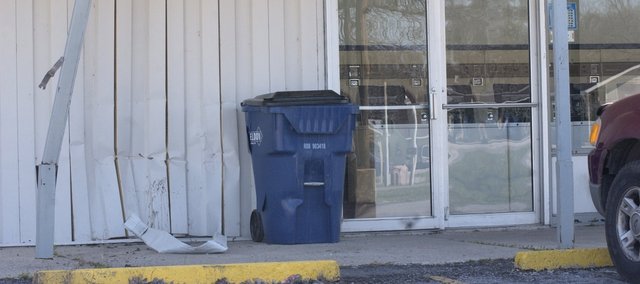 Authorities with the Johnson County Sheriff's Office released the name Thursday of a Shawnee man killed Saturday when his truck rolled over on 83rd Street and Cedar Creek Road.
Deputy Tom Erickson said Thursday the man killed in the crash was David Roy Gonzalez. The difficulty in notifying relatives in Mexico delayed the release of the 45-year-old Shawnee man's name.
The wreck that claimed the man's life ended a brief pursuit that resulted when officers responded to a call at 12:45 p.m. Saturday of a man battering the De Soto Laundromat in the 32500 block of Lexington Avenue.
Deputies discovered the man driving eastbound on 83rd Street near Gardner Road, yelling out the window of the truck and swerving into oncoming traffic. Soon after the truck left the roadway, rolled and the driver - who was alone in the vehicle and not wearing a seatbelt - was ejected and subsequently died at the scene.
Alcoholic beverages were found in the truck and blood samples from the driver are being tested but the results won't be known for several weeks, Erickson said.
"We have not been able to find out any discernable reason his behavior was such," Erickson said.
It is believed there were people in the laundromat when it was battered but no one was there when deputies arrived. Investigators would like anyone who there or witnessed the incident, Erickson said.