Golfers come in 6th place at Lansing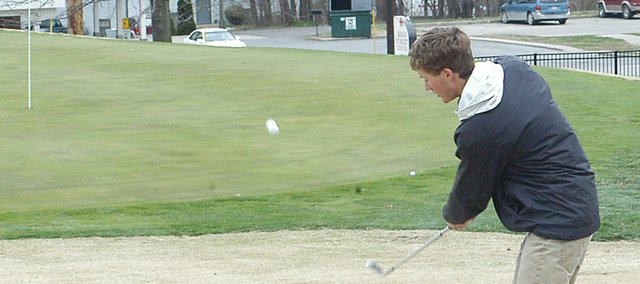 The De Soto golf team finished sixth out of a field of 10 teams Monday at Leavenworth Country Club, and the youth of the team may be one reason for that.
Sophomore Alex Crall led individual performances by shooting an 89 over 18 holes. He was one stroke from medaling.
As a team De Soto finished the day at 387 strokes. Topeka Hayden won the event with a total of 300 strokes.
"We were definitely better than we were last year," coach Chad Brecheisen said. "We went out, we competed hard, scores weren't where we wanted them to be. But we did get a good gauge on a couple of other teams that are going to be in our regional and we're going to look to improve on that for the rest of the season every week."
Charlie Modereger followed Crall with a 95 and Brett Williams shot a 100.