School board names new Starside principal
Hill's successor no stranger to district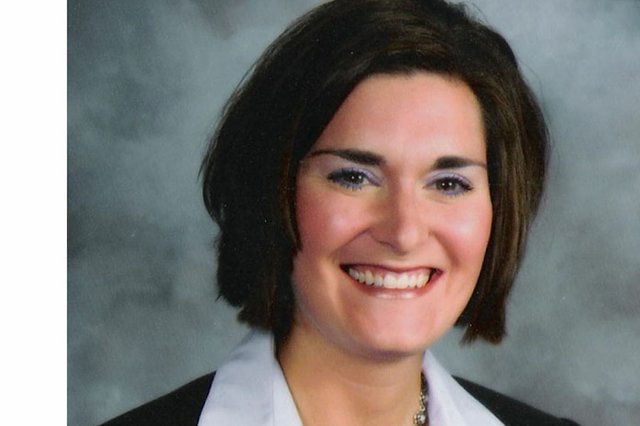 The De Soto USD 232 board of education Monday approved Starside Elementary School's new principal for the 2008-09 school year.
Jessica Dain, who is currently the principal at Overland Trail Middle School in the Blue Valley School district, will replace current principal Paula Hill who will retire in June after a 32-year career in education.
Dain began her education career in the De Soto school district as an eighth-grade English and reading communications teacher at Lexington Trails Middle School from 1995 to 1997.
Dain is completing her 13th year in education. After leaving Starside, Dain taught at Shawnee Mission Northwest High School. She has been the assistant principal at Lakewood Middle School and at Blue Valley High School, and she has been the principal at Overland Trail since 2004.
She said applying for the position was specifically about Starside Elementary School and her relationship with Hill.
"Paula Hill was the principal that hired me first," she said. "It's kind of things coming full circle."
The year Dain began teaching in the district was the same year Hill helped open Lexington Trails Middle School. Dain also said she was a close friend of Starside reading specialist Tana Priddy.
"When I found out about the opening, I just felt like the opportunity was so good that I felt like I needed to find out more information, and eventually I decided to apply for the position," she said.
Dain was aware of Starside's large Hispanic population and low-income enrollment. She also knew about the school's record in making adequate yearly progress on state reading assessments last year, when the year before the school was put on the non-performing list. What Starside is doing to improve scores is working and Dain said she plans to keep it that way.
"It's very important that we continue to honor the traditions of the school and the culture of the school because obviously there are some great things going on," she said.
Dain said she is excited about the district's emphasis on professional learning communities.
"The work with professional learning communities is the heart of what will provide and sustain student learning," she said.
Although Dain received her Doctorate in educational administration, she hasn't quite decided how far she wants her career to take her.
"I still feel like I am pretty young in my career," she said. "I am also a mother. I have three young children at home. Right now my focus is being a good building administrator and finding a balance between being a good mother and being a good administrator."
Dain and her husband, Todd Dain, live in Olathe with their three children who are 4, 5 and 9 years old. Todd Dain is a language arts teacher and the head football coach at Olathe Northwest High School.
More like this story