What is the most positive thing about DeSoto and how would you suggest we maintain or build on it?
I believe that the answer could be found in the DeSoto Chamber of Commerce's letterhead motto, "Building on Small Town Values." We do not have to stay a small town and with development heading our way, we will not be able to prevent becoming a large town, but we can keep the values. Those of us who seek to serve the city could become more active in community activities that promote these values.
What is your position on tax abatements for new businesses?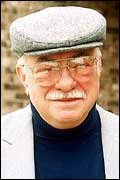 This is one of the few ways that we have to compete in attracting good commercial and light industrial to our city. However, I do not believe any abatement should produce any negative benefit to the city. I feel that any abatement should be subject to a cost/benefit analysis.
How aggressive should the city be toward annexations?
On occasion annexations are defensive in nature and used to protect the city's interest. DeSoto should encourage and accept voluntary annexations. Involuntary annexations can be used to give continuity to the city's borders. Aggressive involuntary annexations simply to secure land should not be used.
What are DeSoto's most critical infrastructure needs?
Considering infrastructure covers a lot of ground that includes items above, on and below ground as well as city services. There is a wealth of need here that must have attention. As in the days of the old west, water is the most critical and the loss of the control of water reserves means a loss of much of the ability to do proper city planning. The acquisitions of the ground water plant at Sunflower comes with the water rights to 12 wells that can supply us with a surplus of water. The renewal of this plant can be done in stages financed with state loans and water bonds that would be retired by user charges. I feel certain that there are buyers out there who would be interested in buying our surplus water.
I have been told that our sewer plant is running at about 62 percent of capacity, but we are having a problem with the quality of our discharge from the plant and that the city is taking steps at the present time to correct that. Each year the city draws up a public works action plan and I will be very interested in reviewing that plan.
More like this story