Unofficial 83rd Street traffic study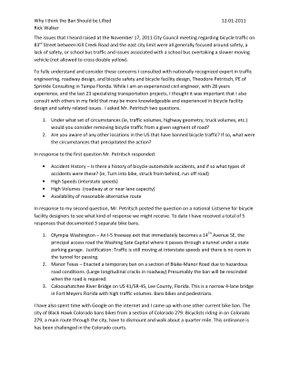 Source: De Soto City Councilman Rick Walker
A report on De Soto City Councilman Rick Walker's personal findings when conducting an unofficial traffic study of 83rd Street regarding the safety of bicycles and vehicles using the road together.
PDF / 117.4 KB
Save 40%, 50%, 60% or more on quality products and services from popular local and regional merchants! Sign up now and be the first to know when the hottest deals arrive.
I think Brownback is a sure thing, unless something changes drastically.
— Max Atwell