Enrollment how-to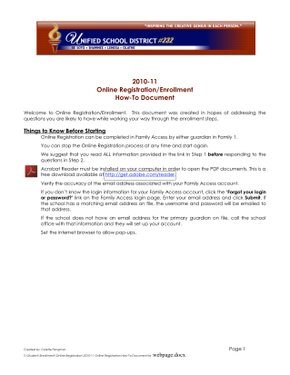 Source: De Soto School District
This document was created in hopes of addressing the questions you are likely to have while working your way through the enrollment steps.
PDF / 245.3 KB
Save 40%, 50%, 60% or more on quality products and services from popular local and regional merchants! Sign up now and be the first to know when the hottest deals arrive.
I think Brownback is a sure thing, unless something changes drastically.
— Max Atwell