Anniversary
Sims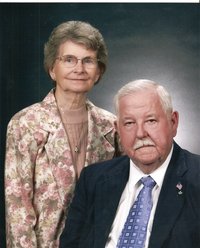 Virginia and Kenneth Sims, De Soto, will celebrate their 60th wedding anniversary with an open house for family and friends from 2 p.m. to 5 p.m. May 15 at their home.
The couple were married April 27, 1951, in Martinsville, Mo.
They have two sons, Ken and daughter-in-law, Connie, and Tony and daughter-in-law, Trish; and two grandchildren.
The couple requests no gifts.